Get CPR Certified with
CPR Certification San Antonio
CPR Certification San Antonio provides the best San Antonio BLS CPR Certification from an American Heart Association Certified Training Site. Book an AHA BLS CPR class today.
CPR Classes
CPR + First Aid Classes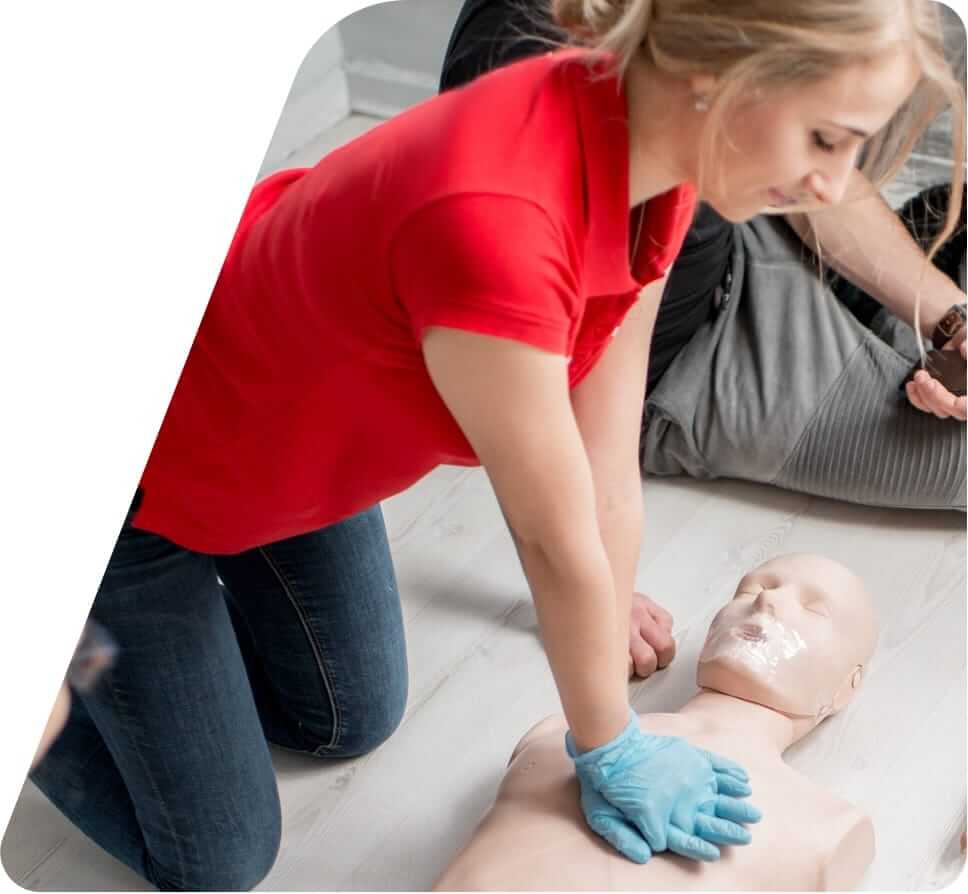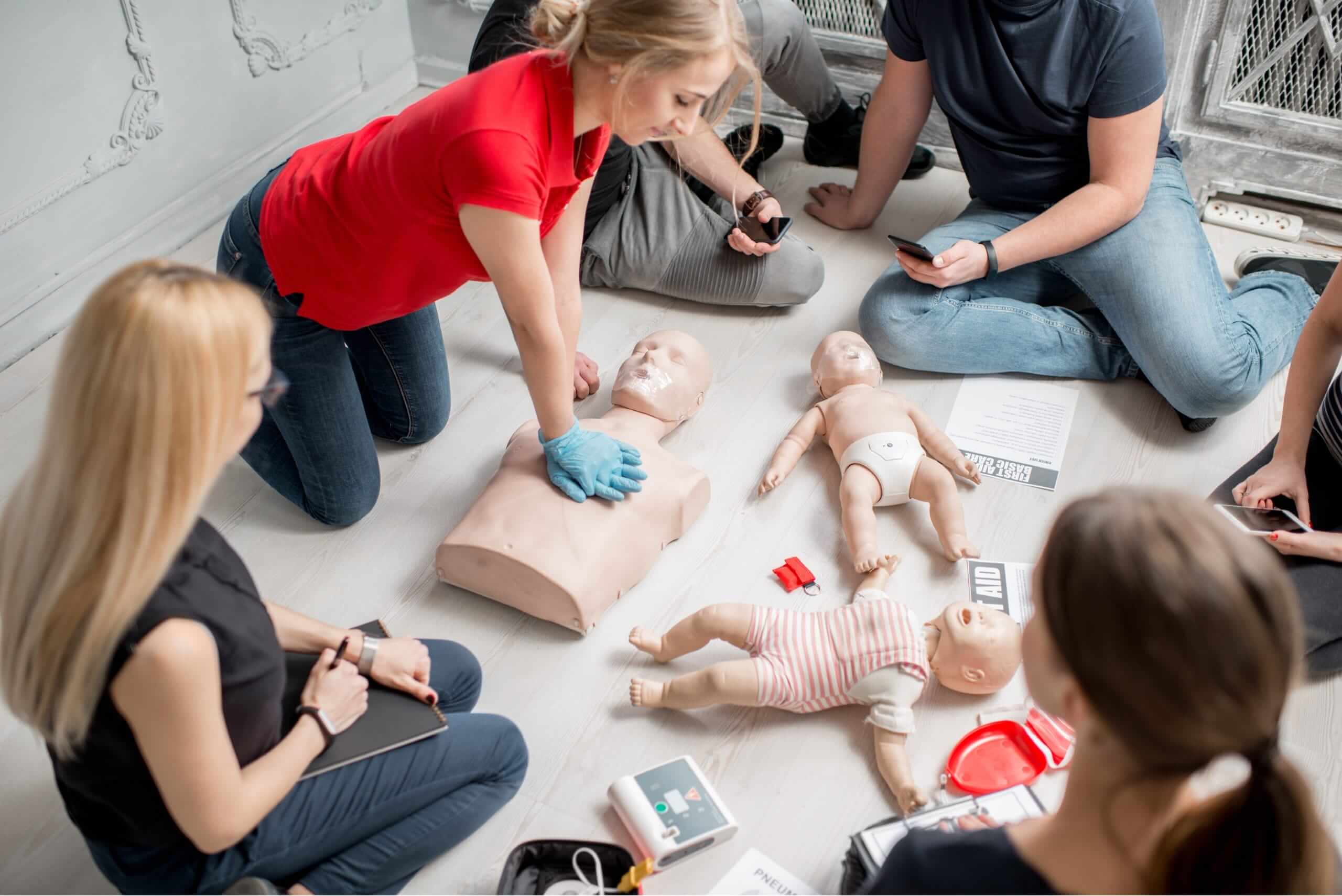 Same Day
CPR

Certification Card
Top Rated American Heart Association AHA BLS CPR Classes in San Antonio, TX
No matter the reason, when you learn CPR, you can be ready to jump into action in any medical emergency. CPR Certification San Antonio is prepared to provide a learning experience of the highest quality. Our program offers American Heart Association (AHA) certified classes that include Basic Life Support (BLS), Healthcare Provider Cardiopulmonary Resuscitation (CPR), and Automated External Defibrillator use (AED). Gain an exceptional CPR and First Aid education at competitive processes with our team! Join us at a time that is convenient for you at our San Antonio training site — or schedule your on-site CPR class for medium to large groups in San Antonio, New Braunfels, Gruene, Boerne, Schertz, Elmendorf, Floresville, Hondo, Lytle, Seguin, Pleasanton, Selma, Universal City, Jourdanton, Castroville, Live Oak, San Marcos, Blanco, Nixon, Bandera, and Comfort.
BLS CPR & AED Classes
$59.95
American Heart Association AHA BLS CPR and AED Certification
CPR Certification San Antonio is here to provide you American Heart Association CPR classes. Our team has taught 100,000+ people across the nation with our same-day learning, testing, and certification process.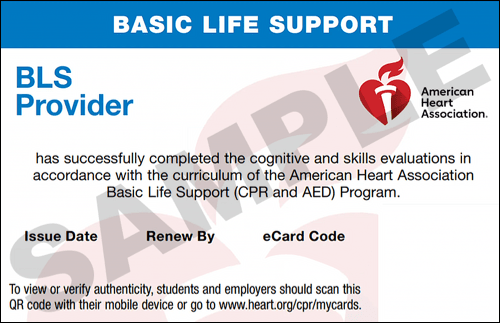 BLS CPR, AED + First Aid Classes
$79.95
American Heart Association AHA BLS CPR and AED Certification & First Aid Certification
CPR Certification San Antonio is here to deliver comprehensive BLS courses! We ensure you receive the highest-quality emergency response training that is American Heart Association (AHA) certified for Basic Life Support (BLS) Healthcare Provider CPR and AED use. Our First Aid and CPR classes are a way for you to know how to help any person in distress until further help arrives.

CPR Certification San Antonio Locations
San Antonio's Best CPR Certification
Know CPR. Make a difference. Save a life.
CPR Certification San Antonio thanks you for considering taking a CPR or First Aid class. You will make a difference in the lives of those that find themselves in the middle of a medical emergency when you learn CPR. If more people were CPR certified, thousands of lives could be changed every year.
CPR Certification San Antonio teaches classes at both our training facility and on-site for your mid-sized to large-sized groups. We love providing our community with the best training for CPR certification!
What is CPR?
Cardiopulmonary Resuscitation is the medical system of combining chest compressions with rescue breathing that ultimately restores regular breathing and a heartbeat to an individual suffering from cardiac arrest. It keeps blood pumping through the body to vital organs until medical help arrives on the scene.
What to Expect in Your CPR Course
Whether you are attending to an infant, child, or adult, you will be able to handle any medical emergency confidently once you complete our course. In our program, you will learn how to find the pulse, perform chest compressions, conduct the seven steps of CPR, work with others certified in CPR, and eventually restore regular breathing and heartbeat to the hurt individual.
You will meet OSHA requirements and have received the best American Heart Association CPR and BLS education.
CPR Certification San Antonio is accepted by all employers and organizations, including —
Nurses, RNs, and CNAs
Hospitals EMT/Paramedic Companies
Home Health Aides
Nursing Schools and All Other College Programs
Nonprofits like the Boy and Girl Scouts of America
Firefighting and Other Municipalities
Personal Training Facilities and Gyms
Daycare and Other Caretakers Schools (Private and Public)
Hospitality Industry
Construction Sites
Why Train With Us?
There are many reasons you should choose us for your CPR certification training. Here are a few —
We offer in-person training, streamlined class times, hands-on components, and smaller group sizes that give you a more personalized experience.
Our course is the most accredited CPR BLS Certification in the United States.
You leave the same day as your class with your AHA-certified BLS CPR card and your CPR Certification San Antonio First Aid card in hand.
Our team sets you up for success so you can be ready in any emergency.
FAQS
How long do the CPR classes last?
After registering for one of our classes, all you need to do is show up! No class prep is required. Your class will include everything essential to ensure that you walk away with a card that is AHA BLS CPR and AED Healthcare Provider certified.
Be cautious of other options online because they could be missing critical information or training. With our classes, you will be receiving the best CPR AED Certification CPR Training to help save lives.
How much does it cost to become certified?
Even though some other options sound less expensive, they could be hiding hidden fees and missing crucial information and training. Our CPR classes cost $59.95 (discounted from $79.95 for today only), and our First Aid + CPR class costs $79.95 (discounted from $99.95 for today only). Our classes include the initial training, skills check, written test, and certification card without any hidden fees.
When will my certification expire?
You are required to renew your CPR certification and training every two years.
How can I renew my CPR Certification?
Any of our CPR classes satisfy your certification or recertification. Simply sign up for the class that best suits your time and availability.
Can anyone take these courses?
Everyone is welcome to sign up for our classes!
What do I have to do to earn the CPR certification?
You must complete a skills check and a written test, demonstrating your knowledge and skills to perform CPR.
How long do the CPR classes last?
Class times are approximately 3 hrs.