Get CPR Certified with
CPR Certification Seguin
Seguin CPR Certification in Seguin helps you obtain your BLS CPR Certification from an American Heart Association Training Site!
CPR Classes
CPR + First Aid Classes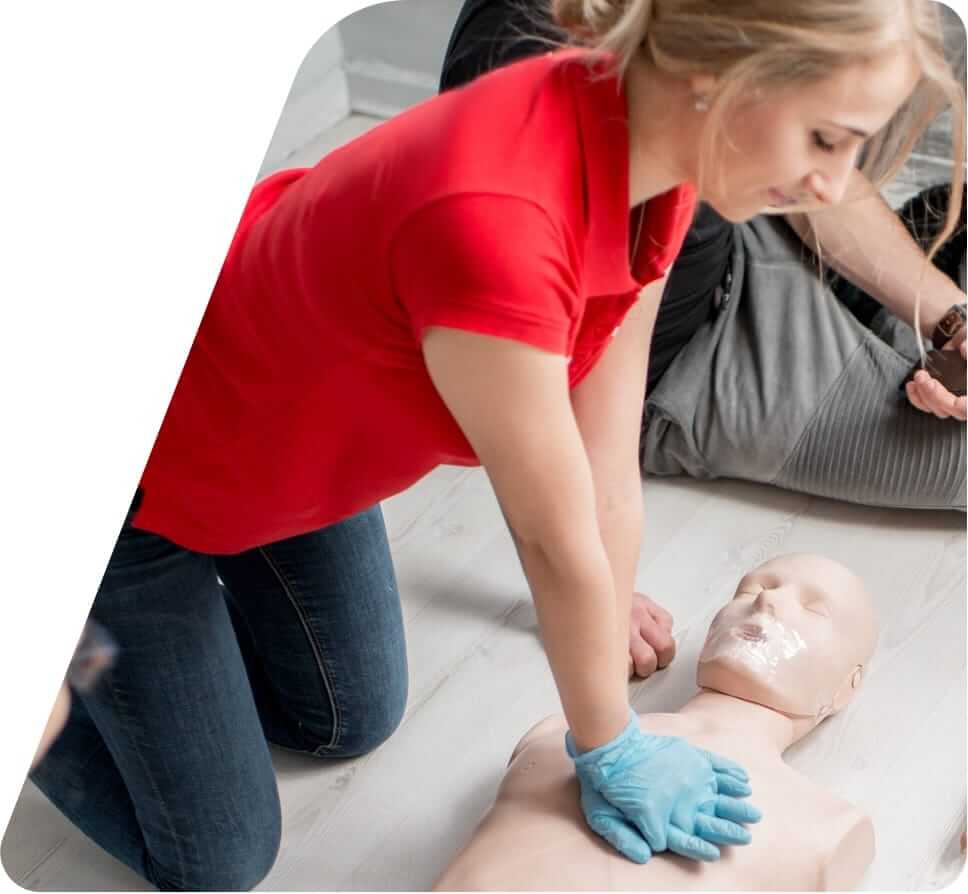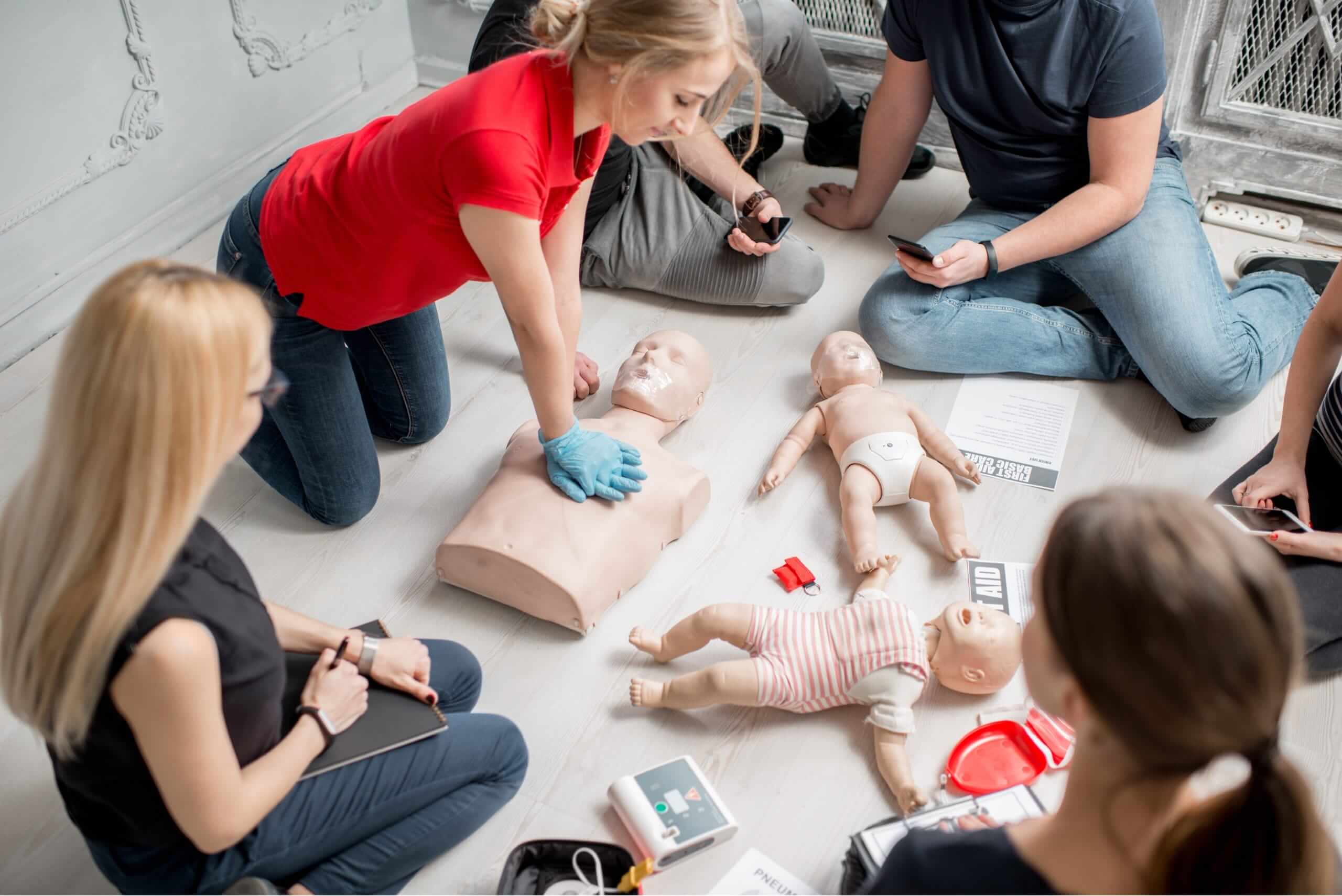 Same Day
CPR

Certification Card
#1 Rated AHA BLS CPR Classes in Seguin, TX from an American Heart Association Instructor
Looking for a CPR Certification in Seguin? Our training sites provide the best experience and educational resources to help you save lives! No matter what the cause is, whether for your next career or you want to provide community support, learning CPR ensures you can be there to save lives when needed! We provide multiple programs including Basic Life Support, Health Care Provider CPR, and AED training! Spots fill up quickly - book today!
BLS CPR & AED Classes
$59.95
American Heart Association AHA BLS CPR and AED Certification
When you need an American Heart Assocation CPR Class, CPR Certification Seguin is the place to go. Our team has taught over 100,000+ people across the nation and we offer same-day learning and certification cards!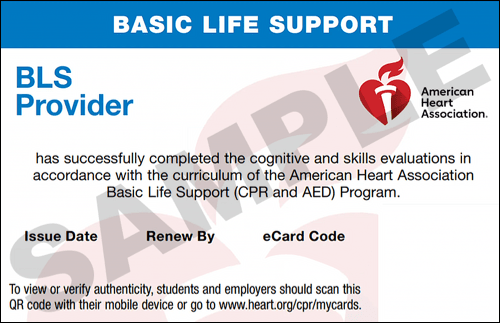 BLS CPR, AED + First Aid Classes
$79.95
American Heart Association AHA BLS CPR and AED Certification & First Aid Certification
As a provider of BLS Courses locally to the Seguin community, we pride ourselves on emergency response education that is OSHA compliant and includes the American Heart Association Certification for Basic Life Support, Healthcare Provider CPR and AED use! From your first CPR class to your re-certification, we provide you with the knowledge and skills to feel confident when someone is in need!

CPR Certification Near Seguin
Seguin's Best CPR Certification
Know CPR. Make a difference. Save a life.
Thank you for considering us for your CPR and First Aid certification in Seguin! When you take the time to complete your CPR class, you get the chance to make a difference in your community and will be equipped with the skills needed to help in case of an emergency. Hundreds of thousands of people suffer from accidents, strokes, and heart events every year and need CPR. By keeping up to date with your CPR certification, you'll be equipped with the knowledge and skills to save a life!
What is CPR?
Cardiopulmonary Resuscitation (CPR) is a vital technique designed to save the life of someone whose heart may have stopped or isn't breathing. It combines chest compressions with rescue breaths to aid in circulation of oxygen and blood until professional medical aid arrives to help.
What to Expect in Your CPR Course
CPR Certification Seguin offers courses both at our dedicated training centers and on-site for groups of medium to large sizes. We are passionate about our community and are committed to providing the highest quality CPR training for everyone. In emergencies, whether assisting an infant, child, or adult, be assured that you're well-prepared, having taken our comprehensive course.
During our training, you'll acquire the skills to operate independently or collaboratively with fellow CPR-certified individuals. This encompasses locating the pulse, executing chest compressions, and following the integral CPR steps to revive someone who has experienced injury or cardiac arrest. Moreover, our courses adhere to OSHA standards and are backed by the esteemed American Heart Association's CPR and BLS training.
The certification you receive from CPR Certification Seguin is universally recognized and accepted by employers and associations, such as:
Health Care professionals, including RNs, CNAs, and Home Health Care Professionals
Emergency Medicine Professionals such as EMTs and Paramedics
All College Programs
Public Health Careers
Fire Departments and Other Municipal Entities
Fitness Centers, Gyms, and Training Facilities
Schools, Daycare Providers, and Other Caretakers
The Hospitality Industry such as hotels
The Service Industry such as restaurants
Your Local CPR Certification Class in Seguin
Our team of experienced and knowledgeable staff are dedicated to ensuring your seamless CPR Certification. We offer hands-on CPR classes in small groups with a streamlined course structure, giving you plenty of time and attention to learn and practice your CPR skills. By the end of the day, you'll walk away with your AHA-certified BLS CPR card and your CPR first aid card. Most importantly, you'll gain the skills, knowledge, and confidence to save lives!
Frequently Asked Questions About CPR Certification in Seguin
How do I sign up for CPR Certification Classes
Our goal is to make the process of getting CPR Certified as convenient, easy, and hassle-free as possible! You'll need to find a location and time that works best for you, register for the class, and show up the day of!
How long is CPR Certification good for?
CPR certification expires every two years. To stay compliant with OSHA and the AHA, you'll need to complete a CPR training course at least every two years.
How does it mean if a CPR Class is accredited by the AHA?
If a class is AHA accredited, it means that the course has been recognized and approved by the American Heart Association (AHA). The AHA is a reputable organization known for its research and education efforts related to cardiovascular diseases. The course follows the guidelines and curriculum set forth by the AHA, ensuring that the training provided is up to date with the latest research and best practices. The instructors teaching AHA-accredited courses have been trained and certified by the AHA to deliver the material, ensuring that students receive consistent, high-quality training.
Does CPR Certification have any prerequisites?
Anyone can take our CPR classes! The whole community benefits from you having your CPR Certification. You don't need any background knowledge to take our CPR classes and the classes are designed for people of all backgrounds, ages, and levels of medical knowledge.
What do I have to do to earn my CPR certification?
To earn your CPR certification, you will need to attend class, participate in the hands-on learning, and then pass a short-written exam and skill check with your instructor to ensure you understand the basic CPR Skills. You'll receive your CPR Certification on the same day, and we help you every step of the way to learn, understand, and pass your class.
How long do the CPR classes last?
Class times are approximately 3 hrs.